Event


Heritage Steam Train
Sundays (excluding 23/07)
Take a seat on board a train towed by a German locomotive 1917 for a journey of 10 miles in the wild mixing curves, Cracks, Tunnels, bridges and views of the city of Creusot.
Admire the Château de la Verrerie, Schneider family residence seen from above.
In the middle of the course visit the renovation site of the 241P17, the largest and most powerful steam locomotive still in service, let yourself be guided during the guided tour on the history and characteristics of the 241P17 called "Princess of the Creusot".
Admire the 140C27 from 1917 and visit his cabin.
The Return will take place on the historical part of the line at the time of the epic creusotine industry.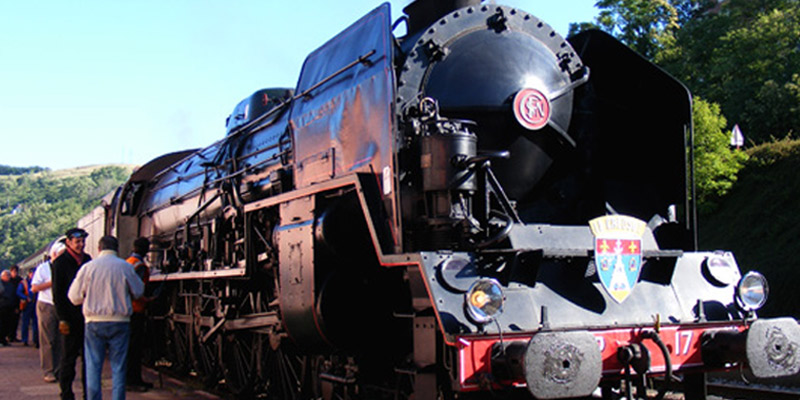 Visit to the 241P17 site
Visit to the workshop of the 241P17, explanations of its restoration and maintenance work.

Dates
Sundays of 9 July to the 27 August (excluding 23 July)
Them 16, 30 July and 6, 13, 20, 27 August.
Departure steam train from Combes 14:00 and 16:05 then departure from Le Creusot 15:20 and 17:05 one way to Combes.

Rates
Included in the Pass Everywhere
From 1.20m: 10,50 €
Less than 1.20m: 8,50 €
Free -90cm
Included in the Pass Everywhere